Corporate and Personal
Event Planning in Texas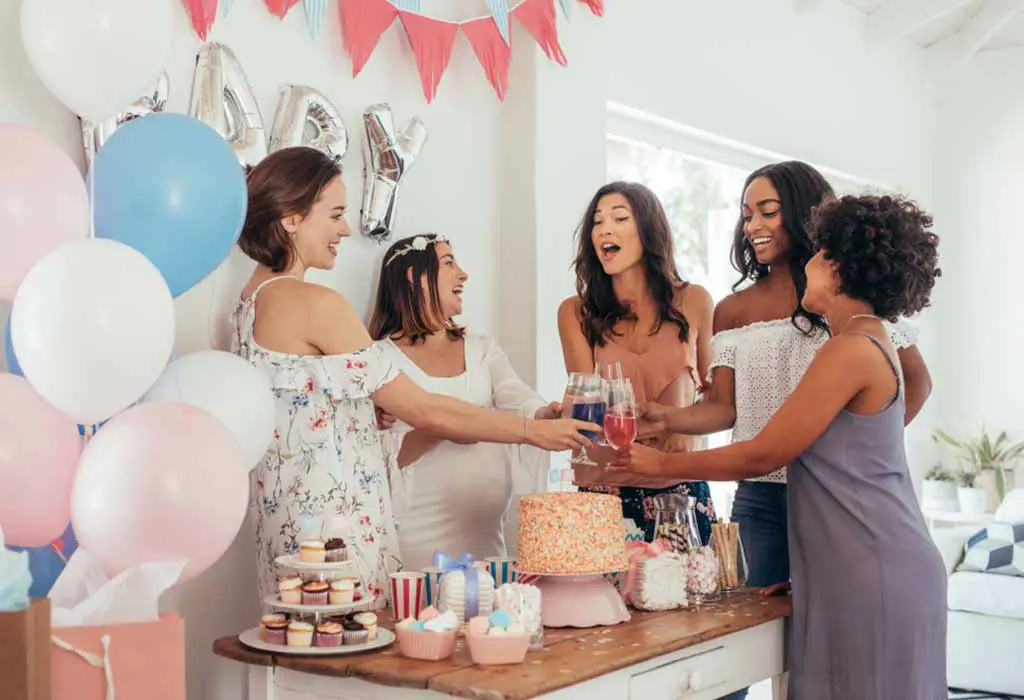 When it comes to planning a special occasion, there are several items to manage, from working with the venue to coordinating vendors. With Central Texas Planner, you can just relax and enjoy the event with friends, family and/or coworkers while we focus on the details to make sure everything runs smoothly.
Whether it is a wedding, shower or anniversary where you can make memories with loved ones and kickoff your shoes and dance, to organizing a corporate event or a fundraiser, we will work with you to make your event a success.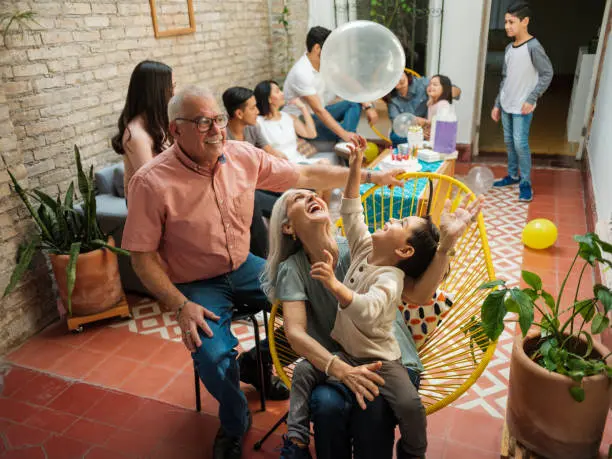 Testimonials
I loved Jen. She helped me run my wedding event completely! I actually got to enjoy my 1st son's wedding totally! Thanks for this!
Sudha P.
I cannot say enough about the service Jen provided at my rehearsal and wedding! Jen, you are a ROCKSTAR!! I truly don't know how that day would have gone without her in it! She stayed on top of every detail, had everything lined up without one hiccup! Stayed until the end, helping my family pack up, and even offered to take stuff to our home as I was later told! If you are looking for a wedding coordinator, JEN IS YOUR GIRL!!!
I will be forever grateful for the service you provided! We love you, Jen!!! 🥰
Veronica S.
Jennifer was prompt, took care of our vendors on the "day of," and helped us to keep to our schedule for the day. She made it easier for me to enjoy my daughter's wedding. And, she made sure that those items we brought for the decorator were packed up at the end and ready for us to load, which saved us so much time after all was over. Thanks for helping on this special day!!! Hire her. You will not have any regrets. Thanks Jennifer!!!
Rachel P.
Jen is the person you want on your special day. I was so busy with working, having a newborn, and planning a wedding that without her, I would probably cancel from the stress. She is amazing. She helped from rehearsal today of setting up and tearing down. She had everything under control and didn't let me stress the day of my wedding
Kimberly R.
So far, my interaction with Central Texas Planner has exceeded my expectations. She is responsive and professional and has listed to what I want and delivered. She has integrity and loves what she does. She took on my whole event and is very organized. She can do an event on a budget and deliver. My event is this weekend so I cannot comment on the end result yet, but so far, I am VERY IMPRESSED. I feel like I struck gold in finding her. 🙂
Avery D.
Jen did an amazing job doing day of coordinating for our wedding. We stayed right on or ahead of schedule the whole evening. When we had an issue with the caterer she handled it and we didn't have to worry about it at all. She even went the extra mile and ran to pick up food containers when there were leftovers from the caterer. 15/10 would recommend!
Andrew Y.
Jen was amazing!! I had been planning my wedding since May 2020, and we got married in Oct 2021. I had the smoothest day, and one of the reasons was because of Jen! She was very organized and detailed. The day of the wedding, she definitely took time to take care of not only us but the rest of the bridal party and family. I HIGHLY Recommend! You will not regret!
Katherine R.
Jen was amazing at our wedding, we hired her for the day of coordinator and she came to get all of the stuff we needed to decorate the venue from us on Friday! I loved that she made it extremely convenient and came to our house to pick up the stuff! On the wedding day, she kept everything flowing and would come to us if anything ever came up and just gave us a or b option. The whole day was stress-free, and a main reason it was, was because of Jen. I 150% would use Jen again, we loved her and how professional and efficient she was the whole night!
Erika M.
One of our best wedding decisions!!! Jennifer did such an amazing job. From setting up to being in charge of our timeline putting us at ease. She made our special day so much better, and we're so grateful that we went with this wedding planning vendor
Amanda
Worth every penny! The best decision we made with the planning of our destination wedding was hiring Jen. She was so knowledgeable, hardworking, and easy to work with. The perfect combination!
Kayla
She's super awesome! Jen kept us in line and on schedule!!
Madison Y
She helped me stay on track with my DIY wedding and was great at staying communicated with me. I can't imagine not having Jen the day of my wedding; she was absolutely amazing and had my wedding running so smoothly. From wedding rehearsal to the actual day, she is someone you want to have so your special day isn't a nightmare. I would HIGHLY recommend her.
Kimberly
Jen was very helpful and flexible. She was also a joy to work with and helped our wedding day flow smoothly. We would definitely recommend Jen to our friends and family.
Anale M.
Jennifer was so helpful and reliable in all communications before the big day! We hired her before the pandemic hit, and even after, she worked with us on how we can keep our guests safe and still have the wedding of our dreams. She is so punctual and responsive and you never feel like you're bothering her or asking too much. On the day of our wedding, Jennifer was there early and created the most beautiful reception hall I have ever seen. She is very sweet and she feels like a friend, and you never feel like client. I could not imagine throwing our perfect wedding without her. I will recommend her to anyone looking for a day-of coordinator in the future. Thank you Jennifer!
Melody S.
Jenn is a gem! She took over everything the day of the wedding and made sure everything was perfect for my daughter. Cannot recommend her enough. She is professional, thorough, and totally all about making your day awesome. ❤️
Kelly D.
We loved working with Jen. She was a good communicator and easygoing and receptive when we would ask for additional options or change our minds on something. Definitely would recommend working with her!
Kayla S.
Absolutely amazing Jen knows exactly what needs to be done and is very professional. Jen had me worry free the day of my wedding that I actually enjoyed, and I can't thank her enough for it.
Kimberly R.
Jennifer went above and beyond on the day of our wedding! She was definitely a bada$$ and kept everyone on schedule. Definitely recommend, could not have done it without her! Thank you Jen 🙏🏼💕
Jenny & John Murray
Our Wedding would not have been pleasant without Jennifer! The AC went our and she fought to make it as comfortable as possible!! I mean, wow!! Seriously if you need a planner and you're thinking "I shouldn't spend the money.." Let me tell you, YOU SHOULD. And on this specific planner! So many great attributes, she was professional, organized, helpful in whatever way we asked, leadership-she was able to respectfully lead the people of the party in the way we wanted. Basically she caters to what you want your event to look like. She was the best vendor we spent our money on because it helped everything flow. You think you have time to run your wedding but you don't. You need a planner, and Jennifer is that planner. Thanks, Jennifer!
Celena F.
Seriously saved the day!! 100% recommend this service! Jennifer was very responsive, never missed a detail, and my wedding wouldn't have been so smooth without her! My officiant was late and I never even knew it! So affordable and made my day truly special. Thank you so much for being you, Jennifer!! I tell everyone that will listen how great you are!
Angela D.
I can't say enough good things about Jen. What initially attracted me to her over other coordinators was her past military service. I knew she would be organized and on time, but WOW!!! She kept us on track, asked and answered questions I did not think of, and she was easy to communicate with and get in contact with. If you need a coordinator look no further. Jen is punctual, reliable, available, responsible, and a great value. She is professional and on top of it. This is your person if you are in need of a coordinator. She exceeded my expectations.
Jennifer T.
Jennifer was top notch from beginning to end! She was quick to respond and very open to any suggestions I had. She is courteous, professional and personable. I had a very bad experience with another planner, and I was nervous hiring someone else, thank goodness I came across Jenn! She absolutely nailed the look of our ballroom, I was in awe. I highly recommend her!!! 🙂
Jennifer A.
I can't emphasize enough how amazing Jen was for our big day and coordinating for a wedding over 250 guests was no issue for her at all. She was extremely helpful throughout everything and very structured and punctual. Even my guests were complimenting how much of an awesome job she did and how everything ran so smoothly! Which was music to my ears! I would immediately recommend her to my family and friends for their future formal events. Thanks so much again! We love you!
Sarah P.